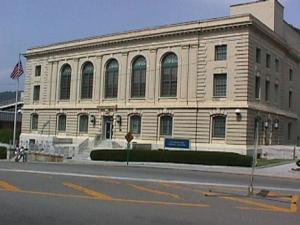 Street Address:
Elizabeth Kee Federal Building
601 Federal Street
Bluefield, West Virginia 24701
---
Mailing Address:
U.S. Bankruptcy Court
Robert C. Byrd U.S. Courthouse
300 Virginia Street, Room 3200
Charleston, West Virginia 25301
HANDICAPPED ACCESS to the Elizabeth Kee Federal Building is located on the Federal Street (west) side of the building, with the visitor entrance located at the basement level of the Bluefield facility. A handicapped ramp and automatic doors are located at this entrance which is clearly visible from the street.